Dear visitor, thank you so much for stopping by.
Welcome on my site.
Discover my world
About me
I am an essentially self-taught artist, living in Namur, Belgium.
Curious and passionate, I tried various techniques, but the one that suits me best is watercolor, which allows me to share my sensitivity.
Each of the subjects in my paintings has to touch me at first by the emotion it conveys, so allowing me to tell its story and mine at the same time.
Day after day, I go on exploring watercolors and its endless secrets. Watercolor has become for me an art of living, a way of telling my life story, a path to the others and to the world. Once a painting is gone, it can live its own life, being looked at by people who can see someting, feel something in it touching their own soul.
So I can affirm that I am what I paint and that I paint what I am. It's also for me a way to « become » further and deeper.
Watercolor, my way, my passion, my never-ending exploring story …
Expo des Aquarellistes Francophones de Belgique
Happy and honored that my watercolor painting "Out of the Blue" received the Audience Prize during the AFB Exhibition in its previous edition. Proud to be featured on the poster for the next exhibition in October 2022.
I have the pleasure to be part of the new edition with two works that were never shown before: « Believe in Magic » and « Happy Spring », both gravitating around one of my favorite themes: the child portrait.
I will be present on Thursday 13.10 from 2 till 6 pm, and on Saturday 15th from 4 to 6 pm. 
A warm welcome!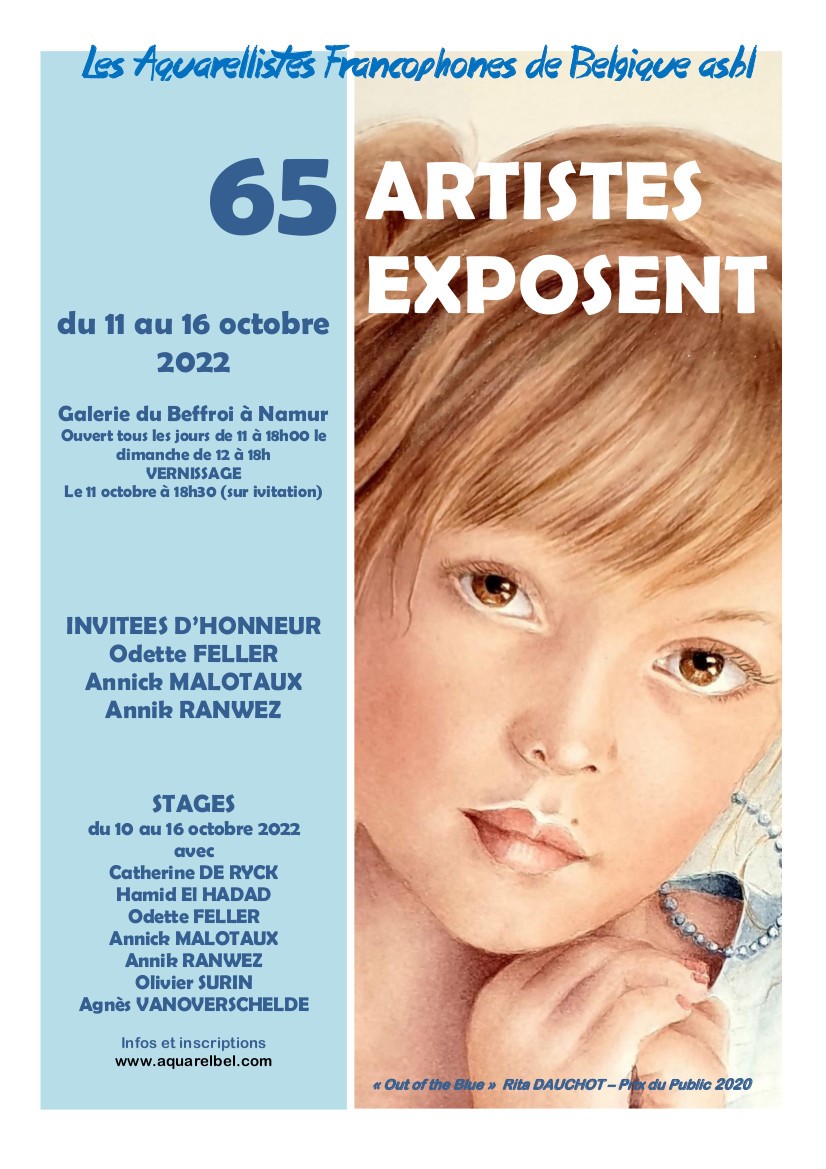 « Art is like a mirror, it reflects our soul ».
(Toussaint Jyrolson Yalens)