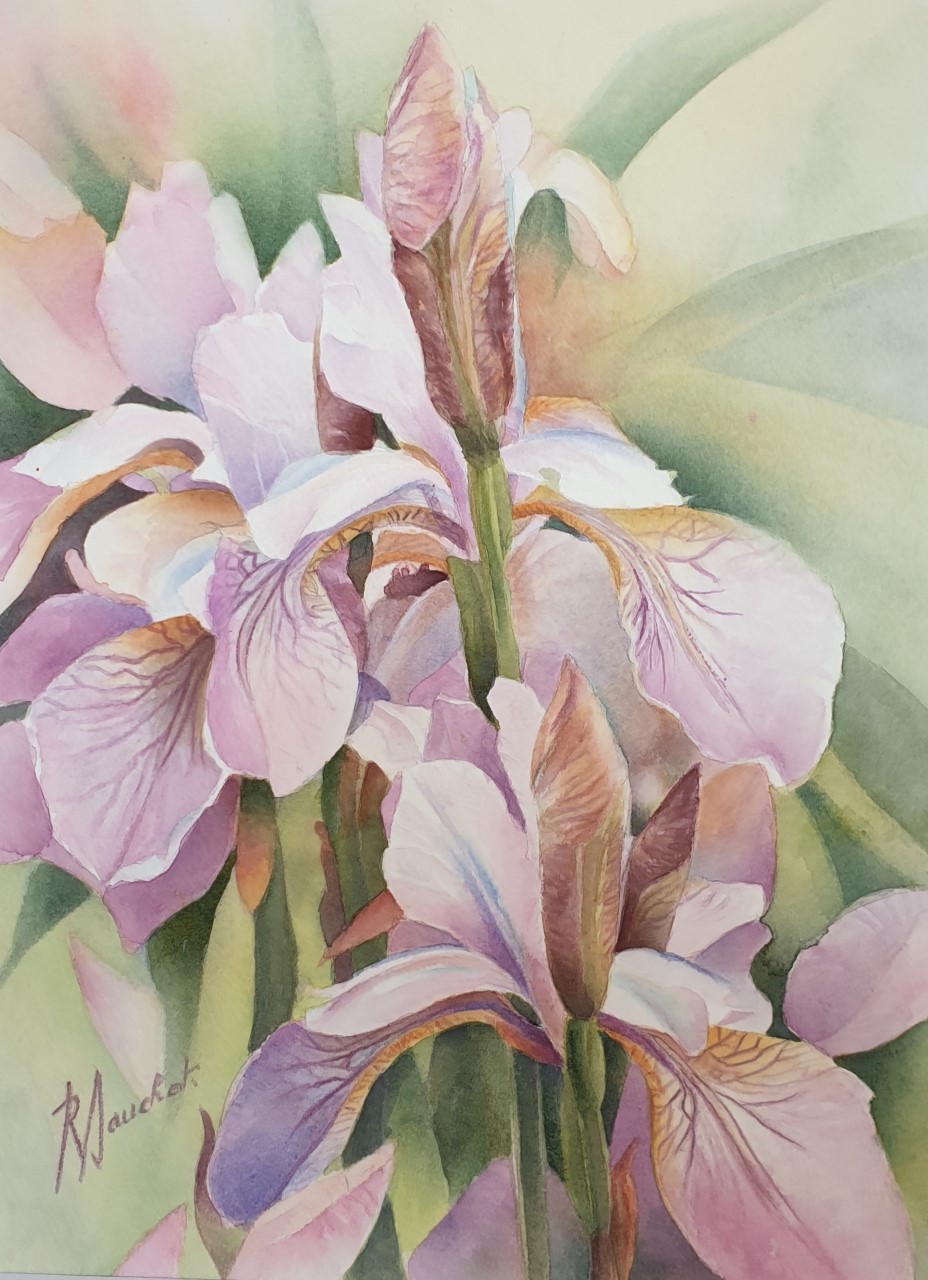 My Watercolor ? A party bursting from the inside, an infinite story of love and passion.
Nothing but a game, but solemn, meaningful, image of the state where life is tenderness, sweetness, transparency and light, celebrating something, someone by representing him in his purest state, discarding the weaknesses, the daily life, to draw from the depth of consciousness, heart and soul, the materials that will crystallize on the paper when pigment and water bring them to the day.
Presentation
I am an essentially self-taught artist, living in Namur, Belgium.
I have been attracted to drawing, painting and poetry since I was very young. After an intense professional start teaching languages and business, I have been tasting the joy of the art of painting since about 30 years.
Curious and passionate, I tried various techniques, but the one that suits me best is watercolor, which allows me to share my sensitivity.
Some watercolour trainings with national and international masters were and are points of support for me to evolve into a personal style corresponding to my personality and my inner aspirations.
My favorite themes are portraits, flowers, the Venice Carnival and scenes inspired by Buddhism: themes change, the homage to life and beauty of humans beings and nature remains the guiding thread of my achievements: my corner of eternity!
Each of the subjects in my paintings has to touch me at first by the emotion it conveys, so allowing me to tell its story and mine at the same time.
Day after day, I go on exploring watercolors and its endless secrets. Watercolor has become for me an art of living, a path to myself, to the others and to the world.
So I can affirm that I am what I paint and that I paint what I am. It's also for me a way to « become » further and deeper.
I am a member of various national and international watercolor associations:
International Watercolor Society, Belgium
AFB, Association des Aquarellistes francophones de Belgique
Mondial Art Academia
International Watercolor Society, Canada
San Diego Watercolor Society (SDWS).
Do You Speak Watercolor
Over the years, I held several successful solo exhibitions in galeries, cultural centres, private locations, in Belgium.
My works were and are exhibited in various galeries and live or online collective exhibitions in Belgium, France, Italy, Poland, Ukraine, Japan, California, Canada, Chili Malaysia, India, Indonesia, Bulgaria.
A lot of my works are in private collections in Belgium, Luxembourg, France, Germany, Roumania, Russia, Mexico, USA.
My artwork received mentions and positive media coverage in various national and international catalogues.