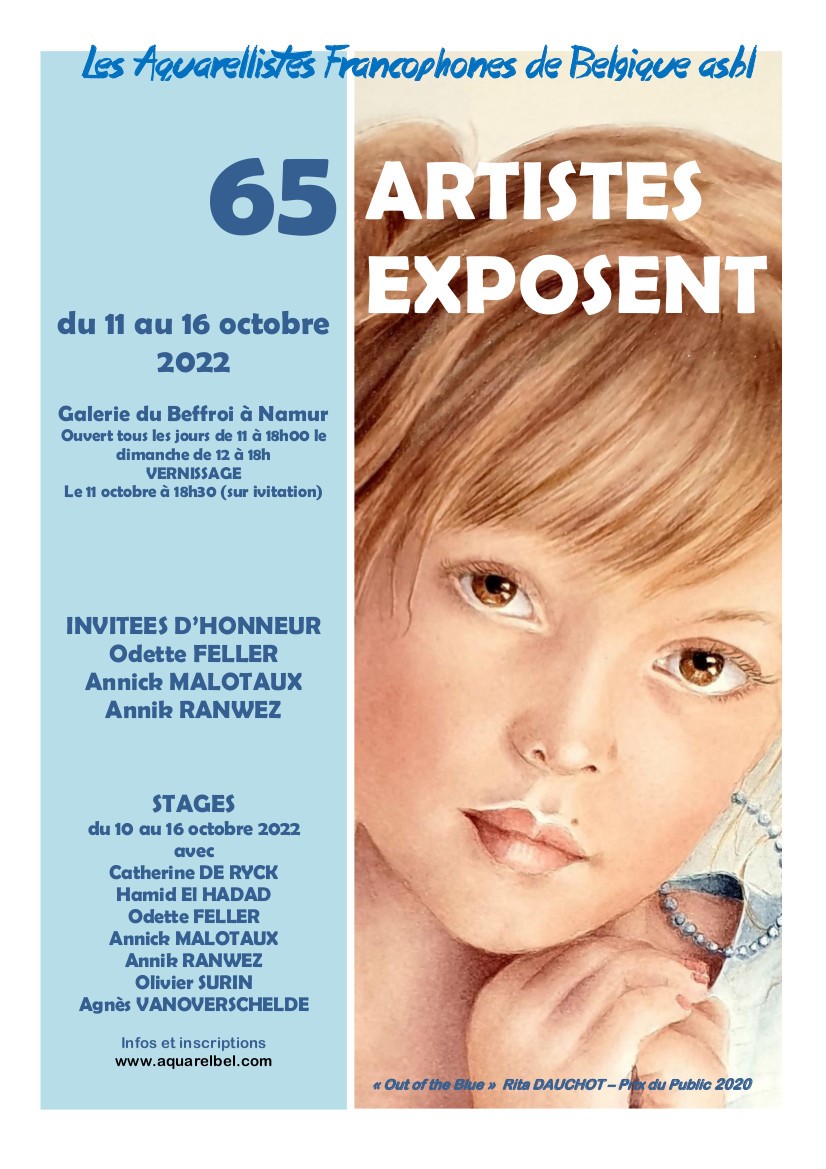 Les Aquarellistes francophones de Belgique,
October 2022
Happy and honored that my watercolor painting "Out of the Blue" received the Audience Prize during the AFB Exhibition in its previous edition. Proud to be featured on the poster for the next exhibition in October 2022.
I have the pleasure to be part of the new edition with two works that were never shown before: « Believe in Magic » and « Happy Spring », both gravitating around one of my favorite themes: the child portrait.
I will be present on Thursday 13.10 from 2 till 6 pm, and on Saturday 15th from 4 to 6 pm. 
A warm welcome!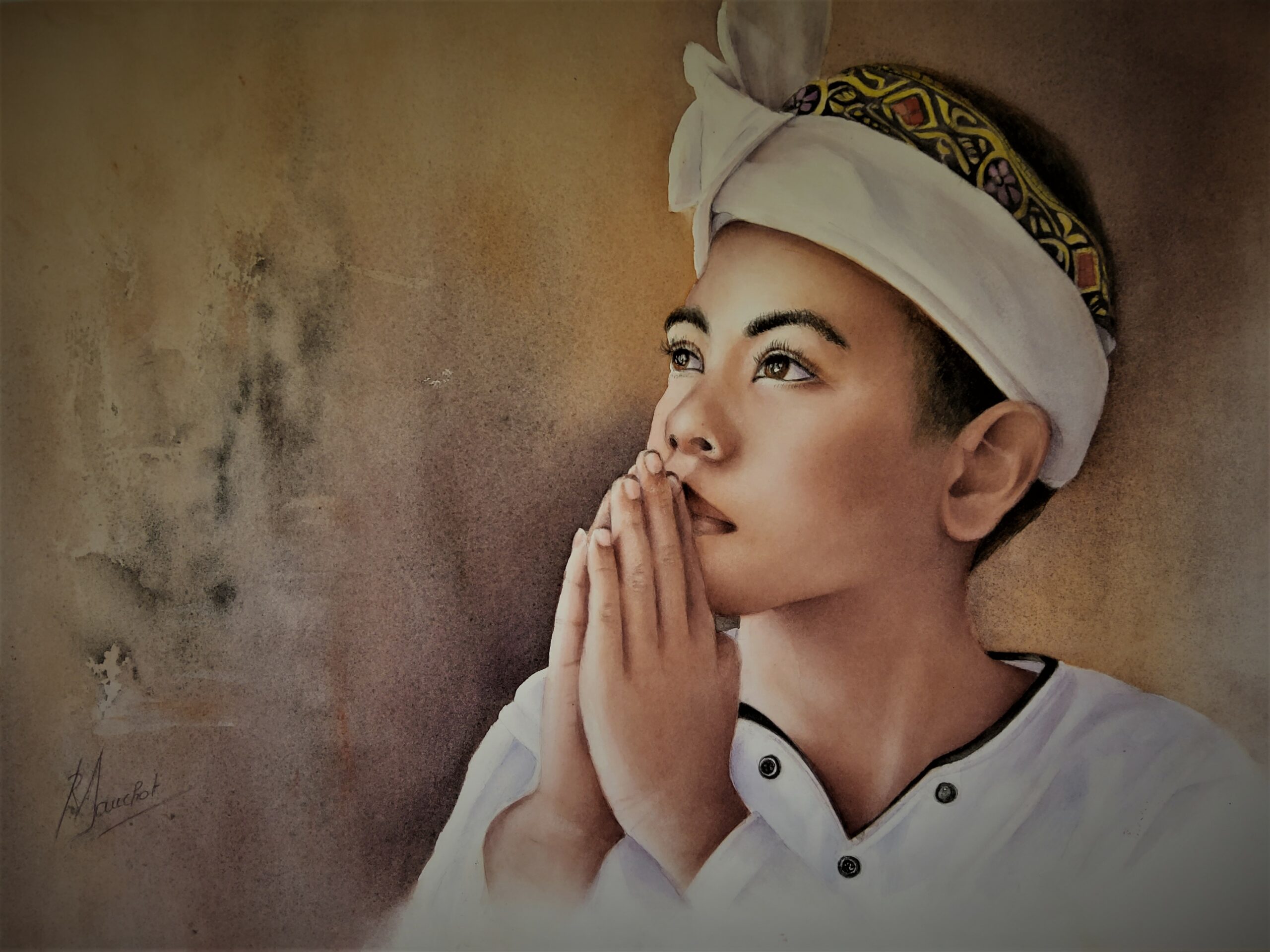 IWS Indonesia Exhibition at Jakarta, November-December 2022
My painting, "Balinese prayer", was selected into the IWS Indonesia competition and Exhibition at Galeri Nasional, Jakarta, Indonesia, from Nov 23- Dec. 20, 2022.
The theme "Wonderful Indonesia" shows the true beauty of the indonesian people, nature and culture.